Before I get around to announcing my new frame sponsor for 2009 I would first like to thank you all for coming over to the all new and barely improved TEAMDICKY.COM. My friend Blair gave me the gift of my own URL (which will be discussed later) for Christmas, so from now on my site should be even easier to remember and print on jerseys.
So anyways, the legal paper pushers on both sides of the table came out of the dimly lit conference room late on Christmas Eve to announce that a deal had been struck.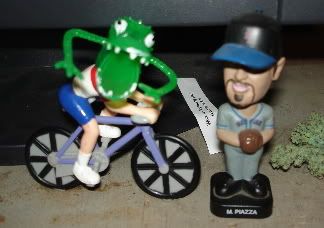 It wasn't easy getting to this point. Concessions were made, compromises were begrudgingly agreed upon, and promises were put to paper. For the most part everyone involved was just looking to get back to their families as soon as possible to enjoy the holidays so some semi-important things mighta fell through the cracks, but I'm sure they'll work themselves out.
I am pleased as punch to say that next year I will be riding a...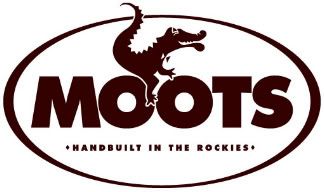 It came down to
MOOTS
-VS-
MISFIT
in the final round, and I have to be honest and say it was a tough choice. This coming from a guy who has won the
most important race on the international cycling calender
on a custom ti frame and a $249 Zion. I've known the sweetness that is a custom made just for me titanium frame, and I've also experienced the "it's not about the bike, it's the rider" phenomenon of victory on a budget frame, so this decision really came down to the unquantifiable little details. It was not an easy decision, but I can say that I felt incredibly lucky to have the both of the options I was offered.
I would like to Stroke
Peter's
ego (not stroke peters) later, but for now I wanna talk about MOOTS. Let's face it, deep down at the very marrow of my existence I am nothing more than a
bike geek
. I used to subscribe to MBAction, BIKE, Bicycling, Mountain Biking, and Dirt Rag (still do) just to look at pretty pictures of bikes I could dream of owning someday. Of course these were the days before the interweb, and this was the only way to see such beautiful bikes save for the occasional bike purchased by a dentist and built at the then local to me
Frankford Bike Shop
. Although this was around the coming of age for full suspension technology and I was falling victim to the glossy photos of squishy bikes I've always had a soft spot for the titanium hardtail.
There's a very short list of titanium MTB builders who have been in the game longer than I've been riding in the dirt. It's against my new sponsorship contract to mention the other builders (and I'm pushing it by even suggesting that there are other titanium builders), but suffice it to say I've been staring at MOOTS frames for almost two decades. From their sexy hardtails, to the Curiak snow bikes, and even the squishy frame that I tried to win in a Dirt Rag literature contest years back... even Buddha woulda had a hard time not wanting a MOOTS if he had ever saw one.
MOOTS has some great history, and it's something I would be proud to be a part of... well at least when the future becomes the past. Even though my choice is pretty obvious I'll save you some google searching and tell you that I will be riding a
MOOTS MOOTO-X Slider
.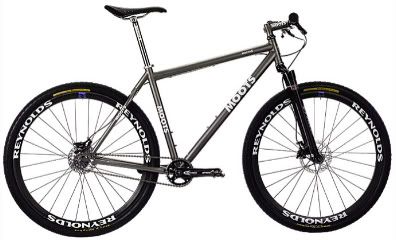 This thing just says "fast" and "sex" standing still, even without a mouth, vocal cords, or the understanding that "fast sex" is not necessarily a good thing. Of course mine will look different than the above photo, and perhaps there will be a few splashes of color, but you get the point. As much as I love suspension non-corrected frames I will be getting this frame built suspension corrected. I want this frame to be as useful as possible, and there's a chance I might do the smart thing this year and use a squishy fork for recovery. Of course this bike will be worthy of the moniker Meatplow, and once built shall be referred to thusly.
Now of course all this couldn't have happened without the divine intervention of the fine folks at
Swiftwickiburtonway
. Originally I was supposed to be riding for a
Swiftwickiburtonway
/
MOOTS
team, but there were some issues that stood in the way. Obviously Armstrong and Contador found a way to work out their differences and both ride for Astana, but the SW/MOOTS team could not get over the same hump. With two big egos to balance within the squad something had to give, and
one
or
the other
was going to have to go.
Thad's large head
musta had dibsies on the sock dealio, so some other arrangement needed to be sorted out.
MOOTS
found room for my head in their world, and decided to stick it on one of their bikes.
The way things ended up I will be racing for
MOOTS
, but
Swiftwickiburtonway
still has the pink slip to my soul. When you see me out at the races I'll be suited up in
MOOTSwear
instead of the
usual fashionable garb
you have gotten used to. As to what I wear when I attend the SSWC09... well that's still up in the air. Wearing a team kit at the SSWC is just soooo wrong, I mean if I'm gonna go that far I might as well take a full squishy bike and convert it to a single speed and ride around in my full scaries. Nah really,
who would do that
???
*
I am super stoked to be riding on/for/with/alongside MOOTS next year. Before all yinz start getting big ideas about the scope of the arrangement I should probably make a few things clear:
I will still have to keep my day job and ride a bike 45 hours a week (or at least sit around ready to ride my bike at any moment for 45 hours a week).
Racing will still be a money burning enterprise for me. When I break outta the red you'll be the first to know.
I will still eat out of a garbage can occasionally, but this is strictly by choice and only when the food in question is within the field of play according to the Costanza rules.
I will not allow this recent success to go to my head, but if you happen to see me out and about please address me as Mr. Dicky, Sir Dick, or His Dickness.
I will still hang with the common folk, but I will make fun of you when I am hanging out with my elitist friends. Sorry, it's just gonna be expected of me.
Mike Piazza will still be my coach/attorney/PR guy/stunt double in 2009. In fact I think the reason the negotiations took so long was that Mike made sure to wiggle his inflated salary into the contract.
I will not get a bonus for good results or podium visits. Since nobody at the table (including me) has high expectations for 2009 we decided to save the ink and leave performance based extras off the contract. I will get a dozen cookies for every race that I show up at wearing my full MOOTSwear kit with a cleanly shaven body and face.
As much as MOOTS wanted it I still own the rights to the word "FJEAR".
So, I get to dive into the whole custom frame experience again. In the past it has made for some interesting blog fodder, but the crew at MOOTS seems to run a tight ship, so the story may not have all the intrigue, mystery, mayhem, and nudity you're used to. Hopefully everything I've learned from riding four different 29'ers (SM/MED Zion, One Niner, and a custom Thylacin... damn, almost did it again) has given me a really good idea about what I'm looking for in my new frame. What makes the synchronicity of it all seem so weird is that MOOTS is based in Steamboat Springs, CO, and while I've never been to Colorado (I did drive through it on the way to Moab, but that doesn't count) this year I'm going out there twice. Alright, you might not think that's neat, but I do...
In conclusion, thanks MOOTS for thinking that I'm something you wanna be associated with in 2009. Here's to the return of the Meatplow.
*
I assume at some point Mark Weir and I will cross paths again, and that if he has in fact heard about my recent comments on my blog and the fun I have at his expense I hope he will still have a sense of humor. Assuming he even remembers a peon like me I suspect he will either give me a soft punch in the ribs and a noogie or a hard punch in the face and a wedgie. Either way I'll have something else to write about.