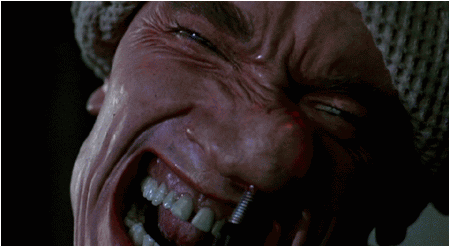 After
yesterday
, I feel like we got to know each other a little better. I feel warm and
fuzzy
. Besides, I like to talk about myself...
and Zac...
and Zac's mom.
Speaking of Zac and his mom, this is the frame that Zac built... for his mom.
What a good son. I told you he was a frame builder.
Sunday was indeed my 43rd birthday. I thought I was going to do trail work as part of my
12 days in 2012
, but I managed to squeeze it in the day before at
Poston Park
.
Zod and I are not far away. We are just that small. Think
Honey I Shrunk the Kids
small. Later that day, we went tubing down the Catawba river in a couple Cheerios.
A little reconnect work trying to piece together some trail that was lost when the land managers dropped a pond on the world. I like chopping things. Good times until my Nike Waffle Trail Work Racers decided to quit on me.
I was told I would lose a piece of my soul doing trail work at Poston. It was a misspelling.
Sunday, on my actual birthday, I didn't spend the entire day
filling my grocery cart with expensive but marked down beer
. I got out for a birthday ride with Big Worm and Zac at a trail simply called
"Steve's Place."
You know you're in North Carolina when the trail head landmark is an abandoned Plymouth.
I haven't been out to Steve's, other than that one day of trail work back in Febraury when I thought I was gonna pass out from lack of food. We started on a feature that was my bright idea, and there was no leaving until it was done. Zac proved that it was worth the effort.
Like my penis, I swear it's much bigger in person.

Good times at Steve's... worth the trip. Rocks, rocks, and hey... look, a rock. Climbs worth complaining about. Not many trails in the area you can say that about. At least with some climbing, you're guaranteed a descent. Local?
Go check it out
.
I haven't ridden with Big Worm in some time. He's been thrashing my original 29'er Zion 737 frame that I bought brand new back in January of 2007. He even mentioned his lovely Zion on Facebook thirteen days ago.
Well Sunday was the day of its final bogitification, his first ride on the Zion since that fateful post. Bill pulled over at one point and proclaimed a moaned "F-u-u-u-c-k" to the surrounding trees.
And like that, it was over. For Big Worm, this type of event is not an "if," it's a when. He breaks everything (his warranty Surly Steamroller is waiting for him at the shop). Seven months under me, one ORAMM victory...
and probably the only $200 frame to ever finish the BC Bike Race...
and it survived four years under Bill's reign. Bill is now accepting proposals, so if you want your frame long-term strength tested, give him a shout.
And before someone else goes there...
"Did you, an industry insider elitist sponsored douche, actually ride a $200 frame at the BC Bike Race?"
Yes...
but I loathed every minute of it.